Paphos Darts League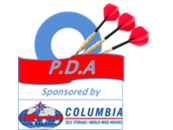 Paphos Darts League
News Report
PDA News & Views
Author: Bully, 25/09/19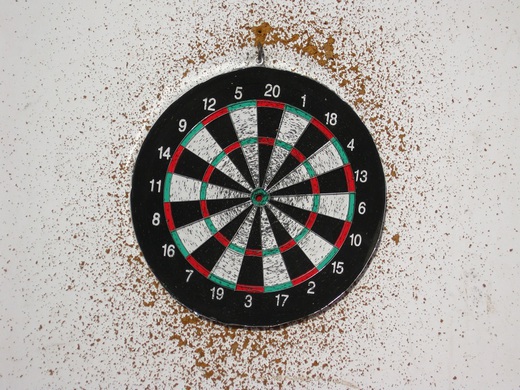 The Stats are now in as i caught up with PDA Website Man & PR Jason Collins for a quick chat ahead of the upcoming season.
"As a League Comittee we are very much looking forward to the season start" he said, adding "Week 1 of the P.D.A Columbia Movers Darts League of Paphos gets underway in less than a weeks time - we have a record breaking 156 PDA Registered Players & teams contesting a total of 132 league matches over 5 months to see who is crowned the P.D.A Columbia Movers darts league of Paphos 2019/2020 Champions - what a season it's going to be".
He also explained how busy the PDA had been behind the scenes with new sponsors & new teams - "It's been a bit non stop" - thanking Nikki - Burrows McCarthy (PDA Admin) for the tireless Job of producing 156 Player registration cards for the upcoming season.
"On behalf of the PDA we would like to extend our thanks to our sponsors for their continued support and wish all venues & players old & new to have a enjoyable season".
Here's a look at the Week 1 - Fixtures
Reigning champions Mario's face Thessaloniki away with the Tala based team remaining mostly unchanged for the season. Thessaloniki meanwhile have been busy in the closed period and have registered new players into the league.
Neo's will host new team Ruby's. The home side enter this years league with the same team that took them to finalists in the League cup. Ruby's host a experienced side of players and will be a welcome addition to this years league.
New side Sam's bar will host Ithaki - a new side with some familiar faces including Paul Higginson (P.D.A Chairman), John Pashley (Golden Arrows Award) and captained by John Thompson. Keith & the team @ Ithaki remain unchanged for the season fielding a experienced team of players
New Side The Keg and Barrel will host Chalkies Bar. A all new & good Team of Bar-street based players will welcome Keith & the Team formerly (The Railway & Ruby's).
The Phoenix host Coco Allsorts - Two teams familiar with each other with a slight change of name.The last fixture sees new side The Queen Vic host Costa Rica - both sides boasting good experienced players it should be a tight match between two good sides.
Happy Arrows
Follow the site to get the latest news and results straight to your email